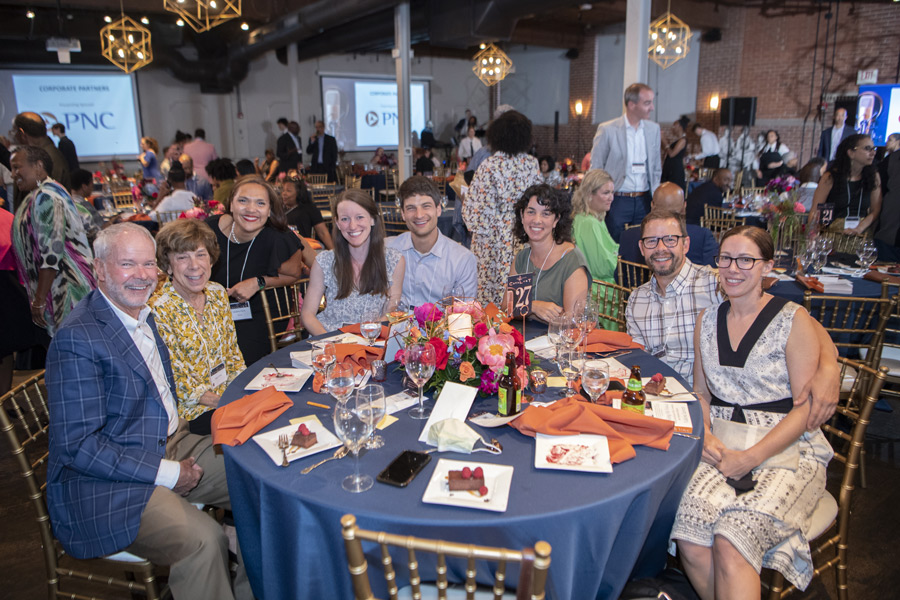 Explore Ways To Give.
CORPORATE GIVING
Corporate giving is a high-impact way for organizations to partner with Levine Museum of the New South to support the important work done at the Museum while increasing brand awareness. Levine Museum appreciates the corporate community's commitment to diversity and inclusion by supporting Levine Museum's exhibitions, programs, and special events.
While partnering with
Levine Museum, businesses:
Increase corporate brand visibility in the Charlotte regional market.
Educate and engage the community (pre-K through adult) on contemporary social justice issues.
Provide company leadership and employees with opportunities to experience exhibitions and events at Levine Museum and onsite at corporate offices.
Connect employees to community through volunteer and team-building opportunities.
Contact Kate McAllister at 704-333-1887 ext. 242 or complete the form below to explore all corporate sponsorship benefits.
CORPORATE MEMBERSHIP
As corporate members, organizations are recognized within the Museum and on the Museum's website. Corporate membership offers organizations with employee and client engagement opportunities through corporate enrichment seminars, dialogues, and exclusive exhibition tours. Corporate membership also offers invitations to parties and special events, including exhibition preview receptions.
SPONSOR A PROGRAM OR EXHIBITION
Corporate sponsorship provides companies with an opportunity to connect with the Museum's audiences, and help the Museum enact its mission of using history to build community. Sponsorships offer recognition and visibility for organizations.
FOR MORE INFORMATION
Contact Kate McAllister at 704-333-1887 ext. 242 or complete the form below to explore all the possibilities corporate sponsorship offers.