The content included in this source may be disturbing to some viewers and/or contain outdated language. This photograph is from the day of the Wilmington Massacre at the office of the city's African American newspaper, the Daily Record.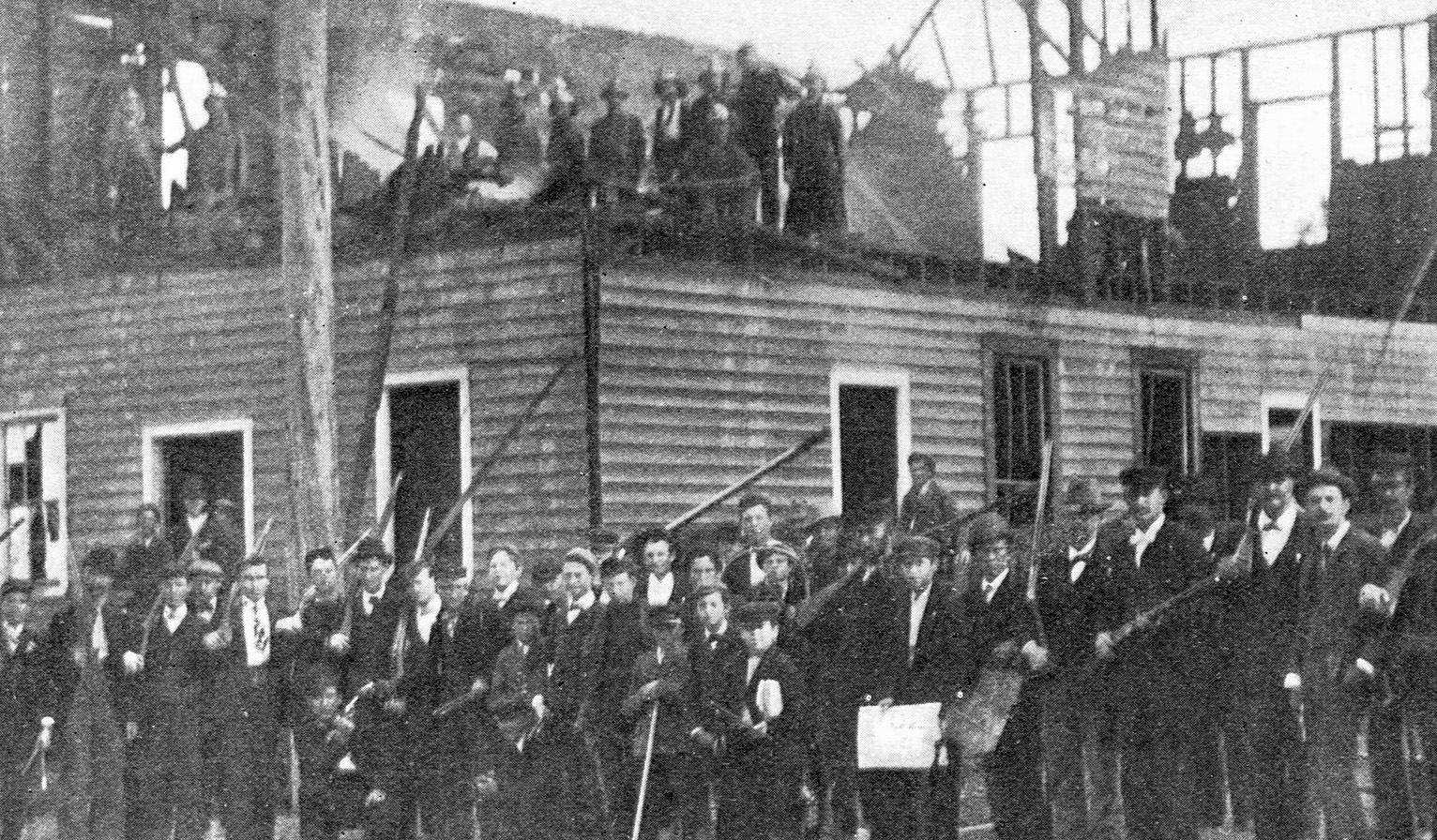 Citation: "Wilmington, N.C. race riot, 1898: the wrecked 'Record' building and group of vigilantes." Library of Congress Prints & Photographs Online Catalog, reproduction from Collier's Weekly, November, 26, 1898. https://www.loc.gov/pictures/item/2006680061/. Accessed 19 June 2023.
What evidence can you find in the photograph that can explain what happened at the Daily Record office?
What do the demeanors or attitudes of the men and boys in the photograph appear to be?
Vigilantes are people who take law enforcement into their own hands without legal authority. Do you think these men and boys fit the description of vigilantes? Why or why not?