This source is a poster advertising the benefits added to the Social Security Act, passed as part of the New Deal in 1935.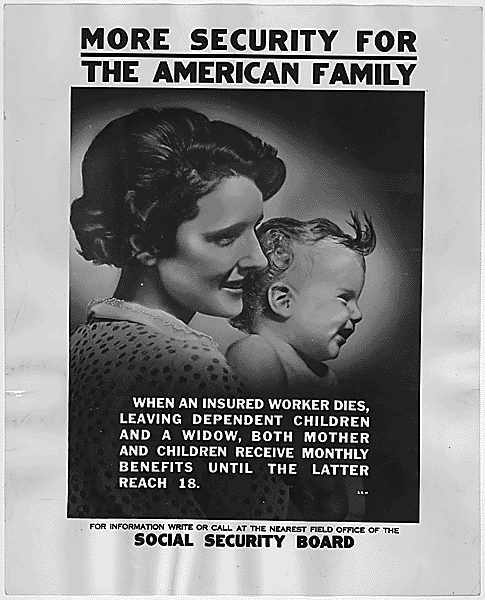 Why do you think this particular imagery of a mother and child was used on the poster?

 

How can Social Security provide more security for families based on examining the poster? 

Based on this source, was the New Deal a good deal for the United States? What evidence do you have from Source 1 that supports your answer to Question 3?
Security: being free from danger or a threat 
Insured worker: someone with a job who could receive financial help if they suffer an accident, injury or illness
Dependent: when referring to insurance, this is someone who is covered under someone else's insurance policy, meaning they could receive the same benefits of the insurance policy.