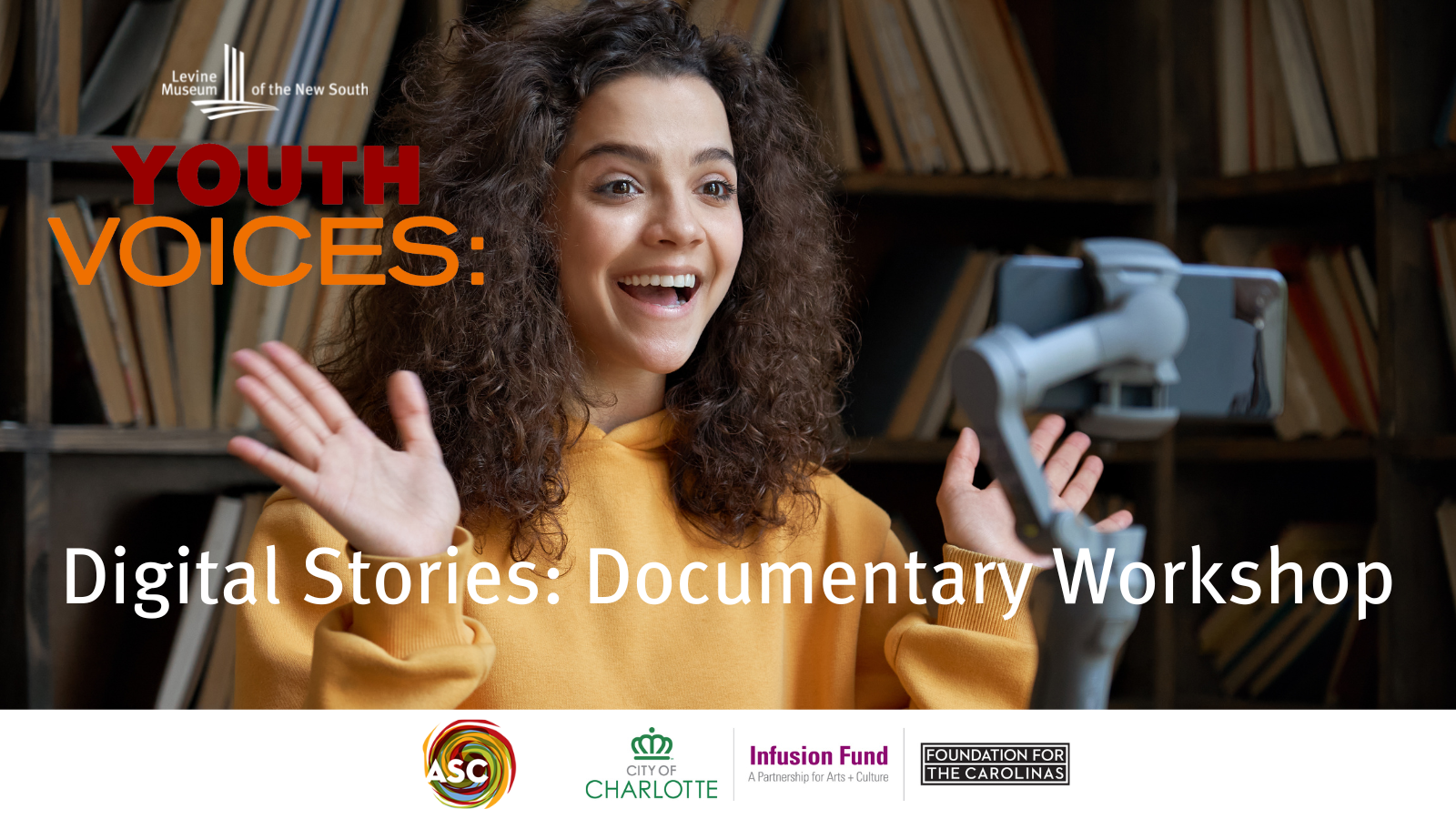 Youth Voices: Digital Stories Documentary Workshop
Join us virtually for a documentary filmmaking workshop with filmmaker Frederick Murphy (HistoryBeforeUs, https://www.historybeforeus.com/) and get your toolbox ready to express yourself through video as you prepare to submit your film to the Youth Voices: Digital Stories initiative.
How To Join
Frederick Murphy
 Frederick Murphy is the founder of History Before Us, a project centered on capturing, preserving, and advocating for influential history.  He was raised in Clarksville, Tennessee and is a graduate of Tennessee State University. His first film, the award-winning The American South as We Know It, explores the lives of survivors of Jim Crow—the courageous individuals who didn't make the headlines.
 His second documentary, The Other Side of the Coin: Race, Generations & Reconciliation, was released on September 2, 2020. A collection of experiences and thoughts addressing the complexities of race in America, the film asks, "How do we reconcile for the sake of future generations and humanity?"  Murphy's third installment Sweet Home Alabama: A Chief and his Protégé, was released in 2021. Murphy has also directed educational films in collaboration with the N.C. Rice Festival, Black Indians NC, Saving Slave Houses, A1DAY1 Productions, Brunswick Arts Council and more.
 Frederick is a Licensed Clinical Mental Health Counselor who finds joy in helping people achieve and retain an optimum level of functioning by focusing on their holistic health. He has a master's degree in Transformative Leadership and serves on the board of the James K. Polk historic site in Pineville, North Carolina, the Slave Dwelling Project in Charleston, South Carolina and the Tennessee African American History Research Group located in Clarksville, Tennessee.