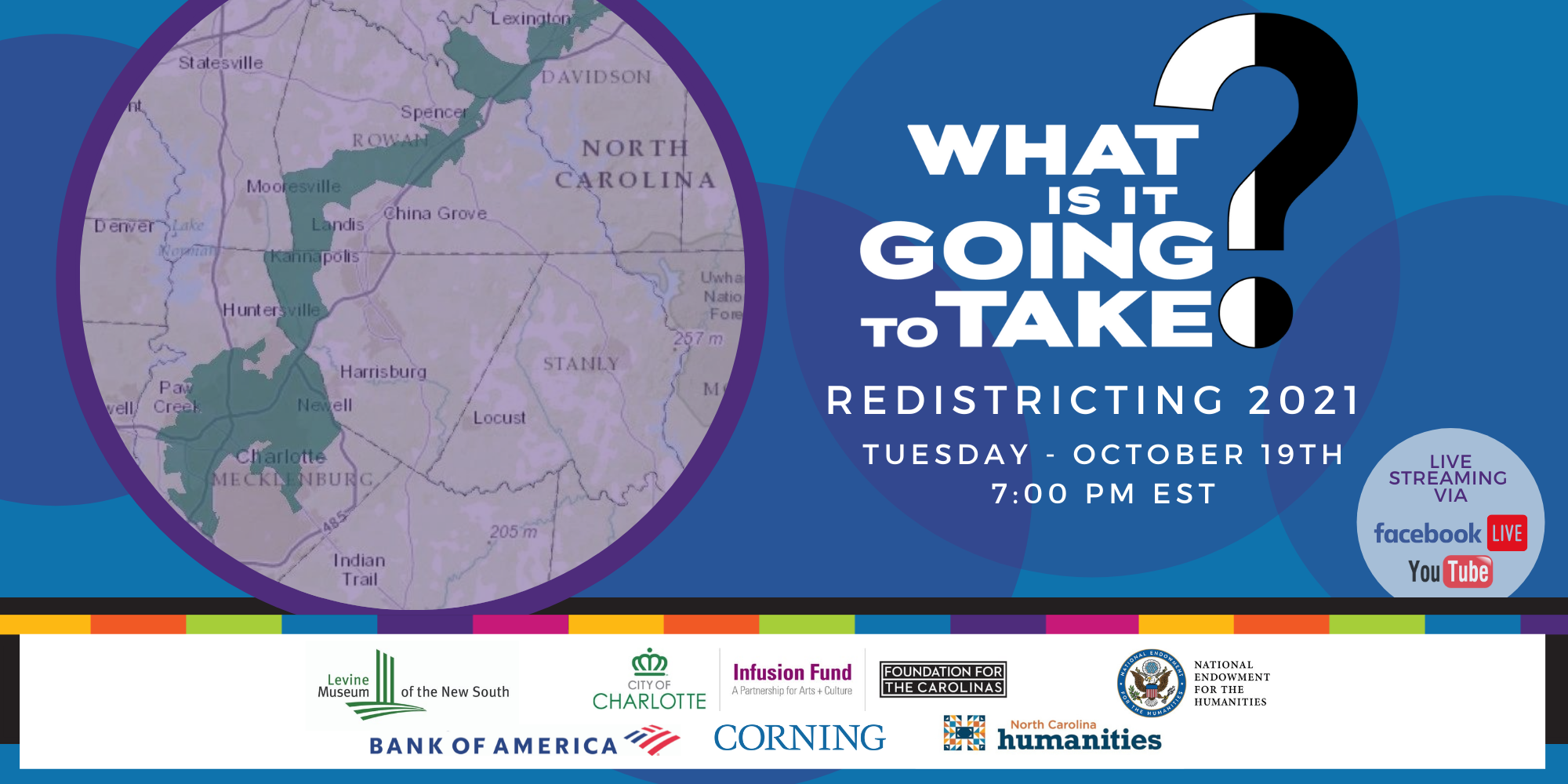 What's It Going To Take? Redistricting 2021
North Carolina, once described as "long notorious for (its) outrageous reapportionment," has been at the heart of redistricting controversies for decades. Dr. Michael Bitzer's new book, Redistricting and Gerrymandering in North Carolina: Battlelines in the Tar Heel State, provides new insights into the state's struggles with redistricting.  
Join us for a historical and contemporary overview of the redistricting process in a conversation between Dr. Michael Bitzer and Harry Taylor. Ideas from Bitzer's new book will give us a better sense of the dynamics facing the nation as it confronts the 2020 Census and the subsequent redistricting efforts. 
Find a copy of Dr. Bitzer's book here: https://bit.ly/3Ba1mi0
---
How to Watch:
---
Meet the Panelists:
Dr. J. Michael Bitzer is a professor of politics and history at Catawba College, where he teaches a number of courses in the fields of American politics, public administration & policy, and law. Along with his teaching responsibilities, he serves as a political analyst for several media sources and as pre-law advisor. Dr. Bitzer also blogs about North Carolina politics at www.OldNorthStatePolitics.com.
He has conducted research in Southern politics (focusing on South Carolina and North Carolina politics and elections), U.S. campaigns and elections, state politics, the bureaucracy, and civil rights in the American South. Most recently he published two books on North Carolina politics: "The New Politics of the Old South" and "The Future Ain't What It Used to Be: The 2016 Presidential Election in the South," both co-authored with Dr. Charles Prysby of UNC-Greensboro.
Harry Taylor is a commercial real estate broker, and long-time environmental and community activist. In 2008 he was the Democrat candidate for U.S. Congress in District 9. Frustrated with running for political office in a severely gerrymandered district, he began speaking publicly about redistricting reform in early 2009. In 2017, Harry launched the Muppet-inspired initiative Flush Gerrymander. He is a musician, and is active with Common Cause, Democracy North Carolina, and the League of Women Voters.