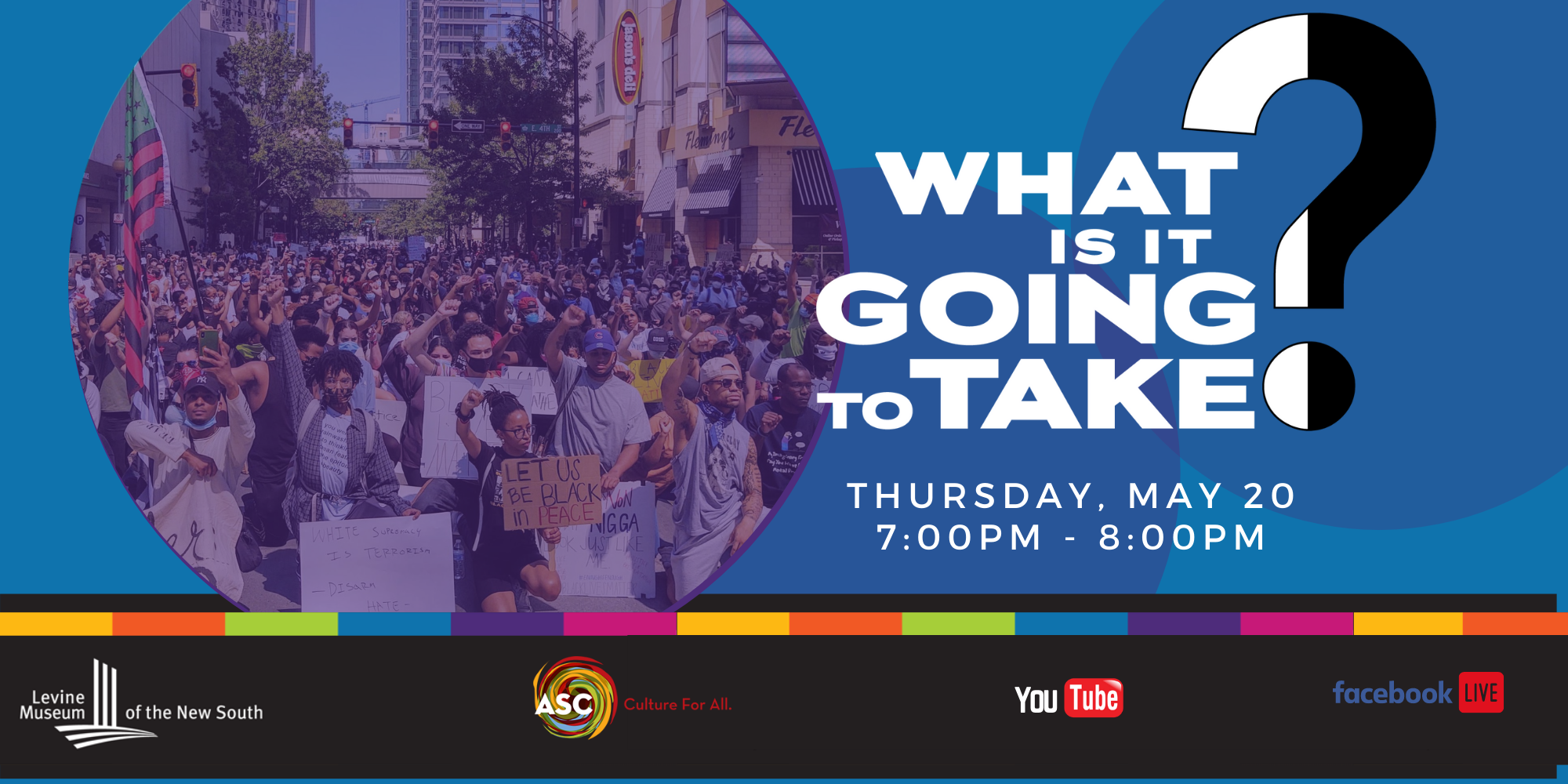 What is it Going to Take?
Following the tragic death of George Floyd, Levine Museum started a series of conversations that challenged us to understand history in order to ask the right questions and contextualize a range of topics around racism in policing. 
In a conversation moderated by Kama Pierce, panelists Kieth Cockrell, Tiffany Fant, Dr. Tekla Ali Johnson, and Kristie Puckett-Williams join us again for a retrospective conversation, as we continue to ask: What is it going to take?
---
How to Watch:
---
Meet the Panelists:
Kieth Cockrell is the Global Technology & Operations Chief Operating Officer at Bank of America. He has been active in the Charlotte community over the years with many institutions including My Brother's Keeper Charlotte, and United Way. He is currently serving as Levine Museum's Board Chair and is also an executive committee member of the Charlotte Regional Business Alliance.
Tiffany Fant is a social justice activist and a Partner with Charlotte For Black Futures, as well as a leader within the nonprofit SolNation. 
Dr. Tekla Ali Johnson is a Historian and Archivist at Johnson C. Smith University and is author of Free Radical: Ernest Chambers, Black Power, and the Politics of Race.
Kristie Puckett-Williams is the Statewide Campaign for Smart Justice Manager for the ACLU of North Carolina, and is a working scholar in Mass Incarceration with a focus on the treatment of women including pregnant women in carceral facilities.
Kama Pierce is the Vice President of Strategy, Marketing & Communications at The Woodruff Arts Center in Atlanta, GA. She is an attorney by trade and previously served as Levine Museum's Chief Operating Officer.