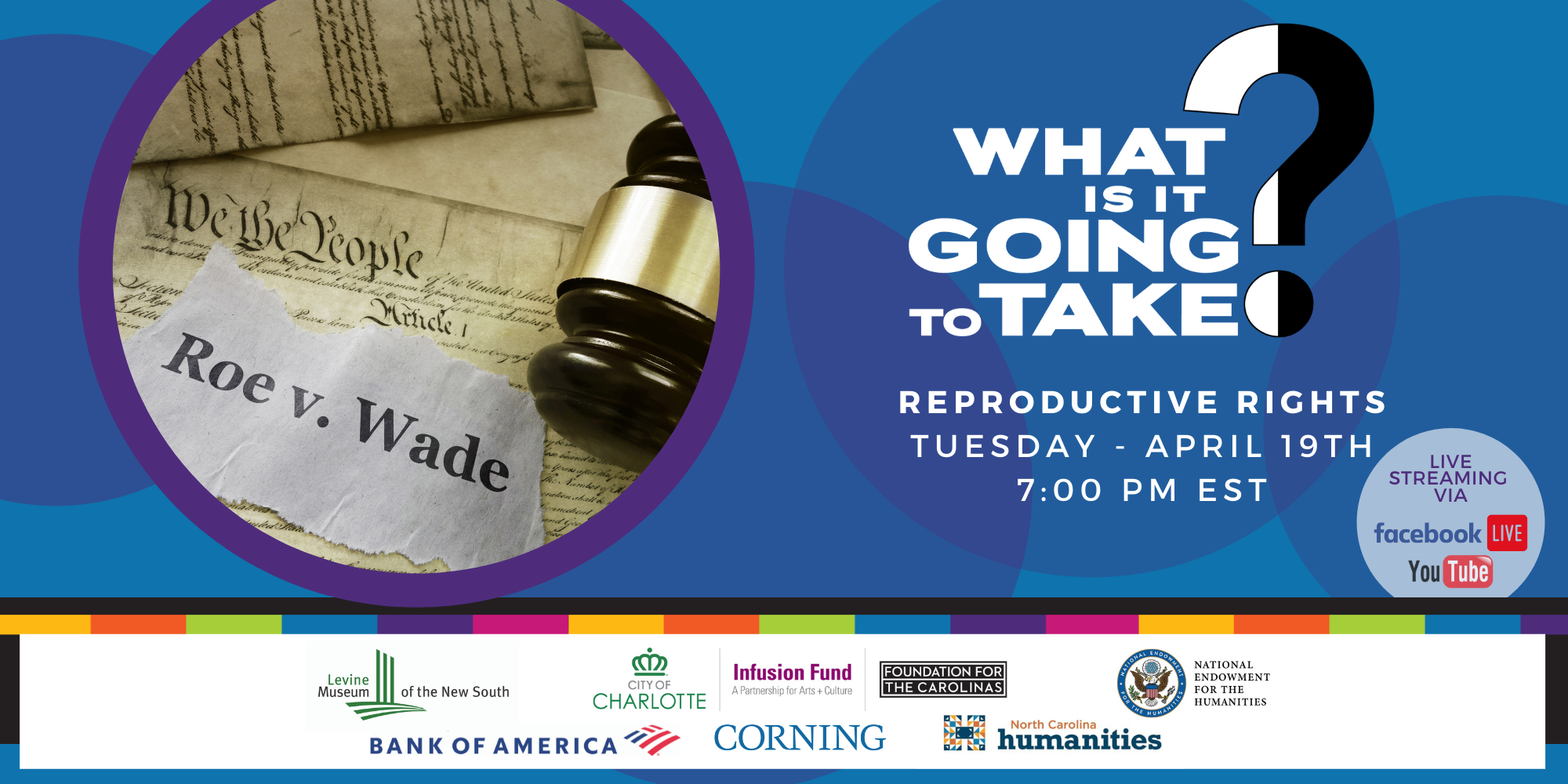 What Is It Going To Take? Reproductive Rights
In Roe v. Wade (1973), the U.S. Supreme Court held that women in the United States had a fundamental right to choose whether to have abortions without excessive government restriction when it struck down Texas's abortion ban as unconstitutional. The case represents a turning point in the national conversation about reproductive rights, sparking celebration, protest, and increasing polarization of opinion about when life begins when women should have the ability to choose what happens to their bodies, and what role of the government should play in curtailing or protecting these rights. In recent years, individual states like Texas have enacted restrictive laws that challenge nearly fifty years of precedent.
Our panel offers participants a chance to consider our current reproductive rights moment: which issues are at the forefront of current debates? How do these issues impact specific communities? How do past legislation, court decisions, and activism provide important context? Join us as we address these questions through a historical and contemporary overview of reproductive rights in a conversation moderated by Dr. Jennifer Dixon-McKnight (Winthrop University) alongside  Shannon Bauerle (Project Enough, UNC Charlotte), and Rev. Tara Gibbs (Myers Park Baptist Church).
---
How to Watch:
---
Meet the Panelists:
Dr. Jennifer Dixon-McKnight, Assistant Professor at Winthrop University, teaches courses in African-American History and United States History. Her research interests include African-American History, United States History, and Women's and Gender History, with a particular focus on using oral history to examine social movements forged by African-American women.
Shannon Bauerle is an instructor in Women's and Gender Studies at UNC Charlotte and the Director of Project Enough, an organization that creates educational opportunities and theatrical productions that center the stories of marginalized communities while raising funds for those in need.  She currently volunteers as the Executive Director of the reproductive justice non-profit organization Charlotte for Choice.
Rev. Tara Gibbs, ThM, currently serves as the Minister to Youth & College Students at Myers Park Baptist Church and is the founder of Thinking Faith Consulting, LLC. Tara's ministry focuses primarily on educating Christians and people of faith through a womanist lens and progressive theology. Passionate about bridging the gap between the academy and the church, Tara advocates for a "thinking faith," and attained an undergraduate degree from UNC-CH, and masters degrees from Shaw University and Princeton Theological Seminary. Her focus on local vulnerable populations is evident in her volunteerism through Charlotte-Mecklenburg Schools, Charlotte for Choice, a local reproductive justice organization, and Safe Alliance Domestic Violence Shelter.