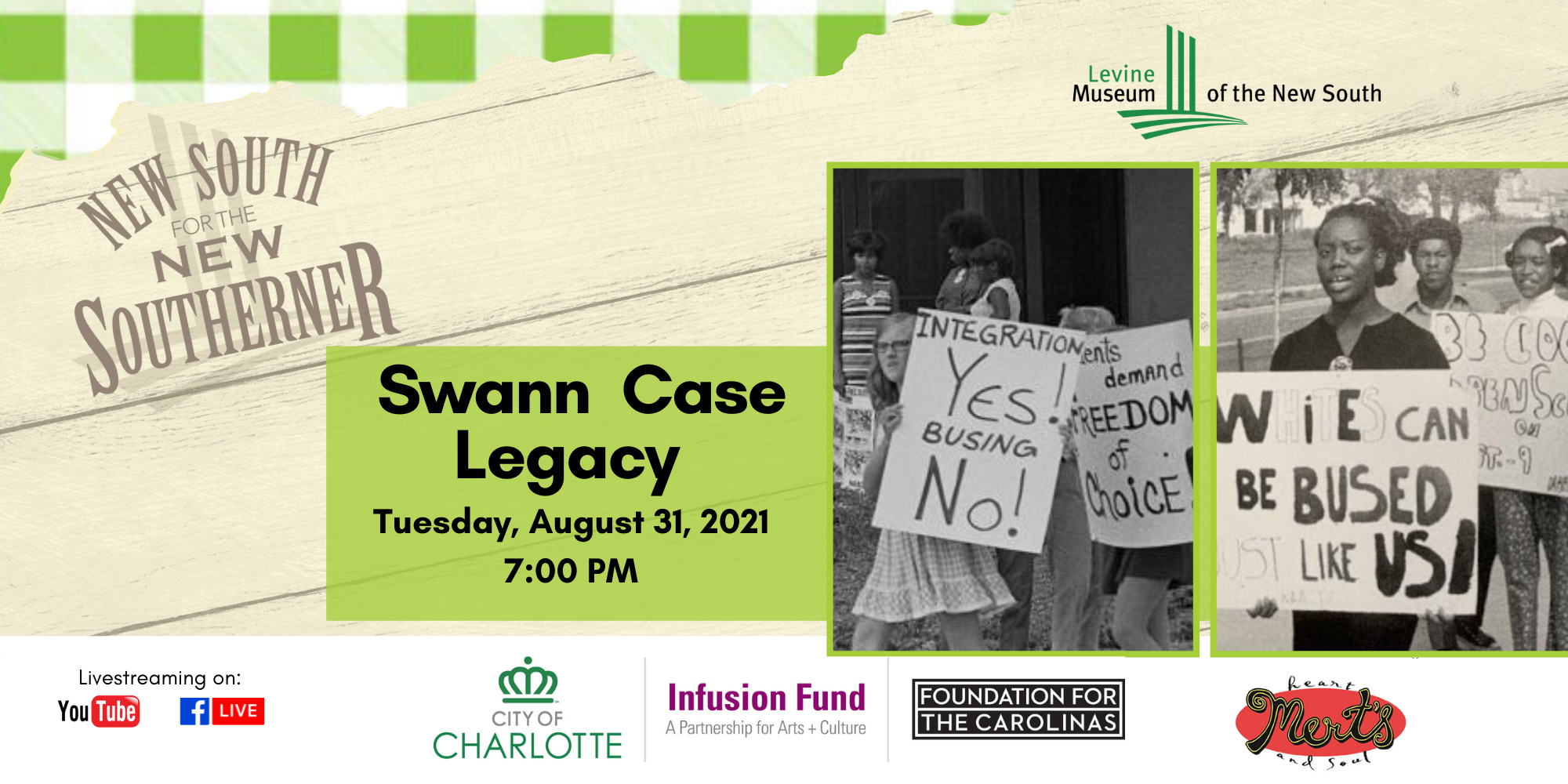 New South for the New Southerner: Swann Case Legacy
2021 marks the 50th anniversary of the Supreme Court's landmark decision Swann v. Charlotte-Mecklenburg Board of Education (1971). This ruling made Charlotte, a segregated southern city, the nation's test case for court-ordered busing, and eventually created one of the country's most integrated school districts.  
Join us as we discuss present-day challenges and opportunities and reflect on the Swann case legacy. Dr. Pamela Grundy moderates a discussion alongside Arthur Griffin and James E. Ford. 
---
How to Watch:
---
Meet the Panelists:
Pamela Grundy has served as a community historian and education activist in the city for several decades, and recently produced a groundbreaking work entitled Color and Character: West Charlotte High and the American Struggle for Educational Equality.
Arthur Griffin is a Charlotte native that attended segregated schools and became one of the city's most vocal equal education advocates—but more importantly, served on the school board and led it through a period when busing was court-mandated. 
James E. Ford is the executive director of CREED — the Center for Racial Equity in Education. He represents the Southwest Education Region on the N.C. State Board of Education. Ford is pursuing his Ph.D. in Urban Education at UNC Charlotte. He previously taught World History and Sociology at Garinger High School in Charlotte, and in 2014-15, he was the Burroughs Wellcome Fund North Carolina Teacher of the Year.