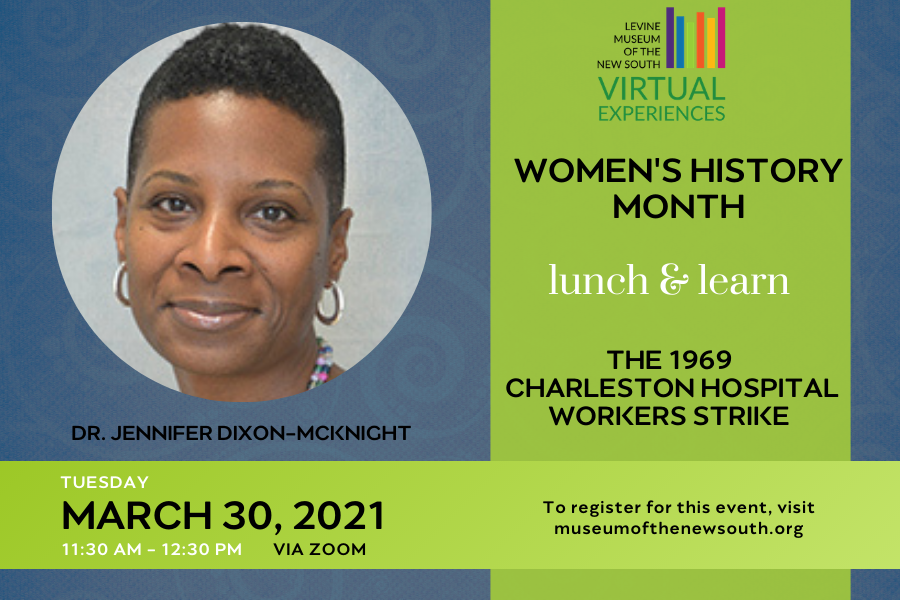 Historian Lunch & Learn
The 1969 Charleston hospital workers strike was one of the major civil rights campaigns of our region, marking an important event that changed the history of Charleston, SC. However, the narrative has centered around the national organizations and the hospitals and labor unions involved, often overshadowing the hundreds of African-American working-class women at the center of the movement.
Join us (via Zoom) for a Women's History Month lunch & learn with Dr. Jennifer Dixon-McKnight, as she shares how the 1969 Charleston hospital workers campaign pushed the boundaries of what was considered acceptable for working-class Black women in efforts to fight for their own rights.
---
Dr. Dixon-McKnight, Assistant Professor at Winthrop University, teaches courses in African-American History and United States History.
Her research interests include African-American History, United States History, and Women's and Gender History, with a particular focus on using oral history to examine social movements forged by African-American women.