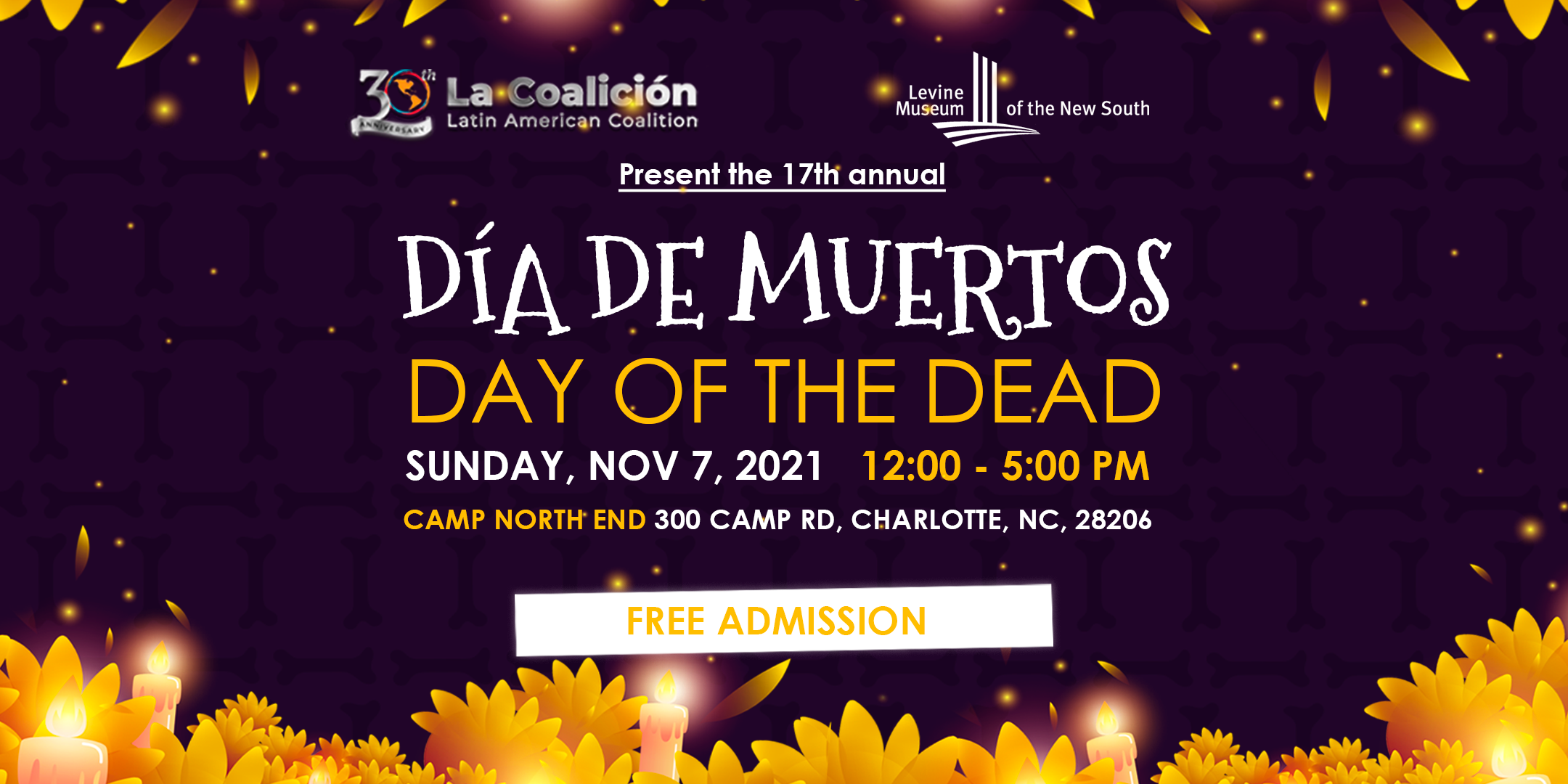 Día de Muertos – Family Day
Our 17th annual Día de los Muertos celebration is a local, intimate recreation of the Mexican Day of the Dead tradition. This colorful and vibrant event will be held outdoors at Camp North End and features traditional foods, folkloric arts and crafts, community altars, traditional dances, and fun activities for children. This free, family-day celebration is educational and engaging for all ages.
---
COVID Protocol
We will carefully adhere to CDC Guidelines in effect at this time. Mask wearing is encouraged.