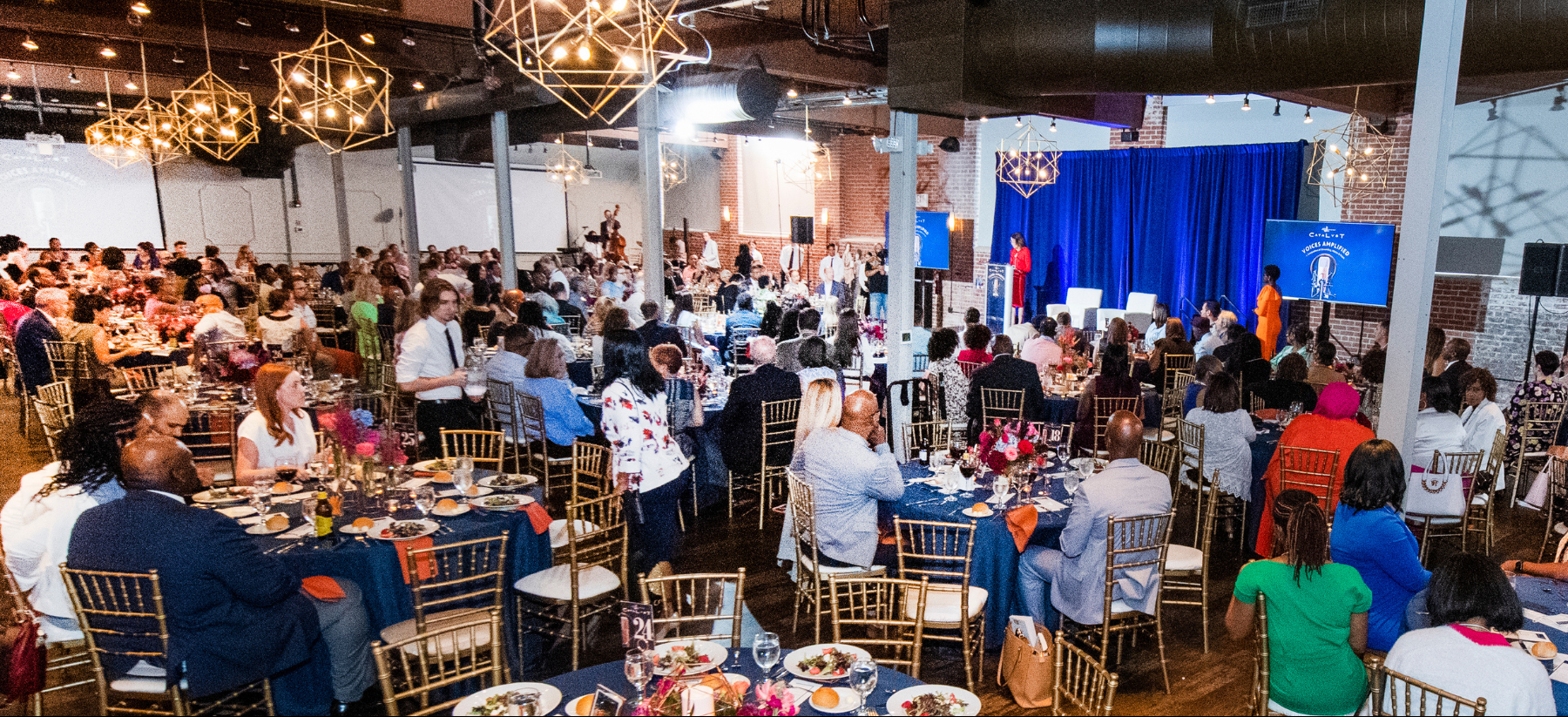 CataLysT
An evening benefitting Levine Museum! Join us for our annual fundraiser, CataLysT.
CataLysT brings together motivated and influential leaders, activists, artists, and historians from across our community to advance the critically important work of the Levine Museum of the New South.  For over 30 years, Levine Museum has used history to build stronger, more equitable communities through exhibitions that tell everyone's story with unflinching honesty, through programs that challenge us to consider the world from different perspectives, and through events that celebrate the region's rich and dynamic cultural diversity.
We'll enjoy a memorable evening, including guest speaker, civil rights activist Toussaint Romain, emcee Hannah Hasan, dinner, cocktails, community, celebration, and fun & engaging performances by Andrew Finn Magill, Drums 4 Life, and The NC Brazilian Arts.